Meet the team at HK Accounting
THOMAS KITAMURA
PARTNER
Tom has been a CA since 1987. He articled with Price Waterhouse from 1985 to 1990. He was Director of Finance for InterTan Inc. before starting his own accounting practice in 1992.
Tom enjoys golfing, running and triathlon. Tom completed his first Ironman competition in Mt Tremblant in 2013. Tom is also a member of The Rotary Club of Bolton.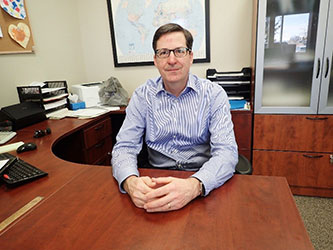 MIKE BOLGER
PARTNER
Experienced business advisor and entrepreneur. Mike advises clients on tax planning, corporate strategy and mergers and acquisitions.
His specialty areas include real estate, construction, health services and investment companies.
Mike is an avid hockey fan and minor league coach.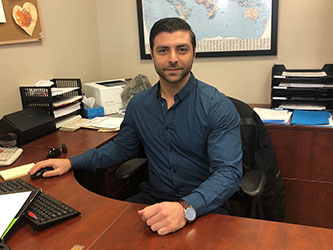 MICHAEL GEORGE
ASSOCIATE PARTNER
Michael graduated with a Bachelor of Commerce Degree in Accounting at York University. He then obtained his CPA designation in May of 2019 while articling at SF Partnership LLP, where he gained experience in various industries such as manufacturing, construction, retail, real estate, and consulting.
Michael joined HK Accounting in 2019 and enjoys playing basketball, golfing, and snowboarding. He is also a huge Toronto Raptors fan!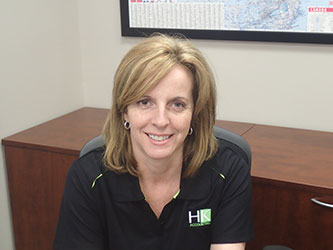 LORI TOMKIN
SENIOR OFFICE ADMINISTRATOR
Lori joined HK Accounting in June 2009. She was a bookkeeper for 7 years and is now our Senior Office Administrator.
Prior to joining HK Accounting, Lori was a stay-at-home Mom. During that time, she owned an Arctic Spas store and completed courses for her Accounting Certificate from Humber College. Lori also brings 10 years of experience as an Executive Assistant.
Lori values the time she spends with her family, enjoys running, biking, being outdoors, and is learning to golf.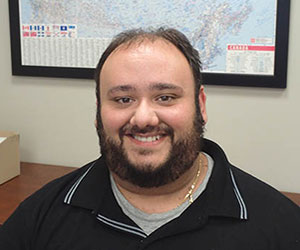 FILIPPO LEPELLI
Phil is a determined, hardworking individual with a unique sense of humour. Phil attended George Brown College and graduated with a diploma in Accounting and Business Management.
He has been an employee of HK Accounting since 2006.
Phil enjoys various sports, home renovations and spending quality time with family and friends.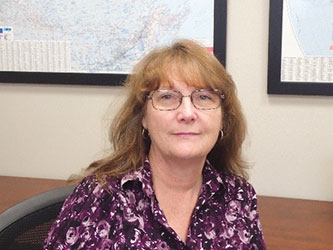 KIM DICKINSON
BOOKKEEPER
Kim spent many years as a bookkeeper for a small business. She worked at a large Photo Studio in Merchandise & Shipping before leaving to complete her Accounting Certificate at Fanshawe College.
Kim actively participates in a dart league and volunteers as treasurer for the Aurora Legion Ladies Auxiliary.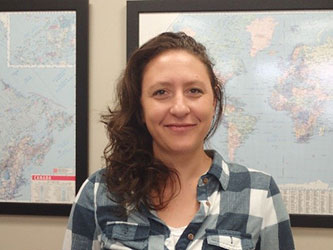 DEBRA TULLIO
BOOKKEEPER
Debra attended CDI College and graduated in 2015 with honors. She received a diploma in Accountant Assistant/Bookkeeper and joined the team of HK Accounting in 2016.
She enjoys working in such a fun environment and is happy to be part of the team. Debra loves spending time with her family doing outdoor activities during the summer and taking walks in fresh fallen snow in the winter.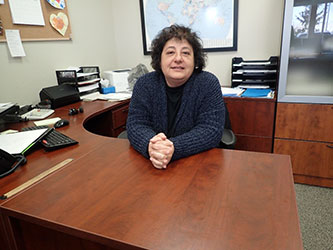 JOSIE ZAMBITO
BOOKKEEPER
Josie has been with HK Accounting since 2018. She has over 25 years of accounting experience in various industries such as Construction and the Food Industry.
Josie enjoys cooking, and is a big fan of the Toronto Maple Leafs, Raptors and Blue Jays.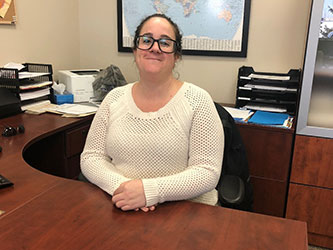 ANGIE GALLEGO
BOOKKEEPER
Angie joined HK Accounting in 2019 and has been in the industry since graduating from Humber College with an Accounting and Business Admin. Diploma.
Angie is always smiling and laughing. She enjoys spending time with her family and being outdoors.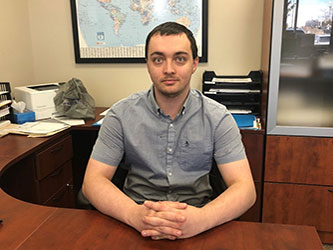 MITCHELL WRIGHT
BOOKKEEPER
Mitchell started his career wanting to learn science; however, his love of math continued to grow as he worked to pay off schooling fees.
He took a course in Accounting at an adult learning Education Center near Toronto, applying his learning to Blackthorn Group and now to HK Accounting.
He hopes to further his studies in the accounting field and is determined to grow in the accounting field. He loves to read, push himself to learn new things and expand his horizons.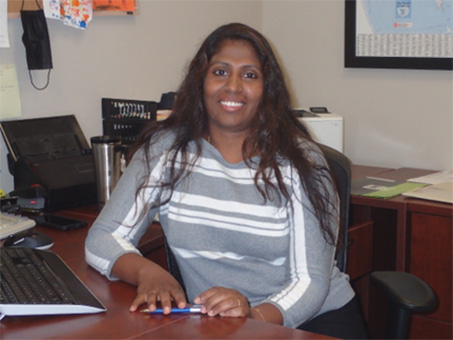 ANUSHA PARARASASINGAM
BOOKKEEPER
Anusha graduated as an accounting and payroll specialist from triOS college in 2017 and joined HK Accounting in 2020. Before she joined HK, she had been working as an Accounting Clerk in Taxi & Limo services.
Anusha is a hardworking individual who goes above and beyond to meet client needs and loves working in a fun and peaceful environment. In her free time, she loves cooking, baking, decorating cakes and enjoys spending time with family and friends.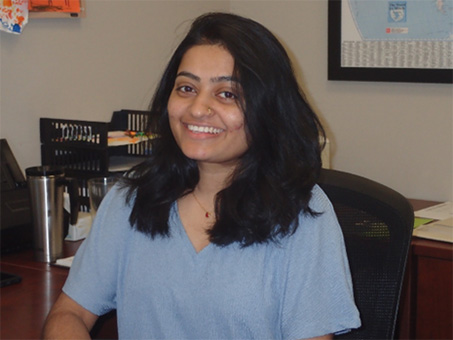 DIVYA NAIR
BOOKKEEPER
Hey there! My Name is Divya. I am an MCOM Graduate from IGNOU University, India. I joined HK Accounting in 2022. Prior to my arrival I was a Mutual Fund Officer at the Bank of Nova Scotia. I am working towards my CPA designation.
I truly believe hard work pays off. I am the type of person to accomplish the task at hand in an efficient manner. We have a small knit family over here and I am happy to be a part of it. I enjoy cooking, dancing, travelling, and spending time with my family. Family means everything to me.
Happy to be a part of this wonderful fun-loving team.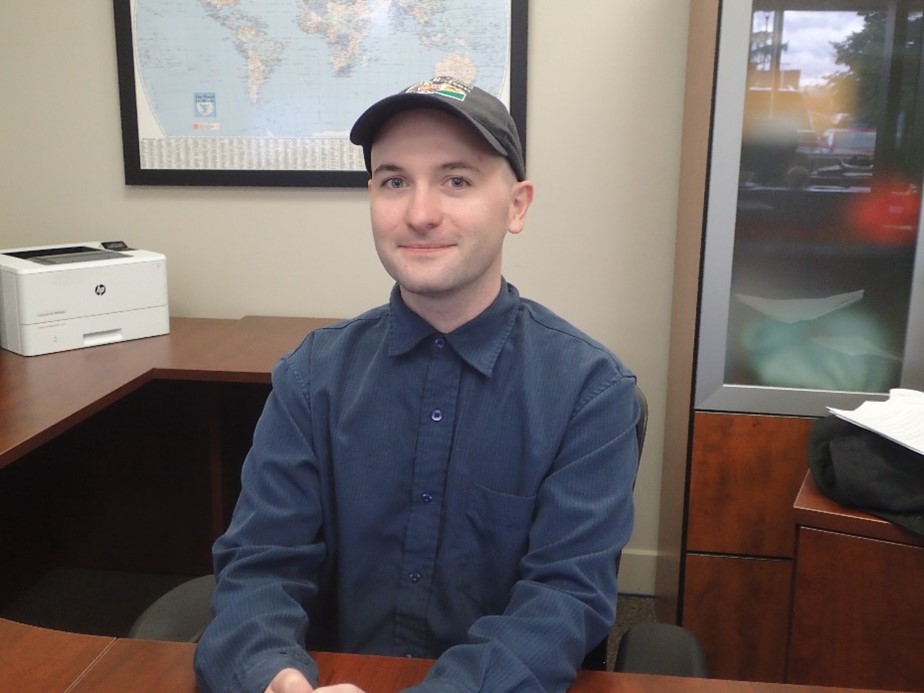 STEFAN TEISLER
BOOKKEEPER
Hello, I'm Stefan! I have a degree in Mathematics from the University of Guelph, and am very excited to be able to put my love of numbers to good use. I also enjoy coding and working with computers.
In my free time, one of my favourite things to do is play music. I mainly play piano, violin and guitar, but I will try any instrument that I can find. When I'm listening to music instead, I usually choose opera. My favourite composer is Richard Wagner.
The last thing I'll say about myself is that I'm actually pretty good at cooking too. I've worked in restaurants before and went to culinary school before this. I used to volunteer for every Thursday meal with the Guelph Catholics at the Newman Centre, and I continue to cook on a smaller scale as much as I can.
Thank you for reading, and I look forward to talking with you soon!